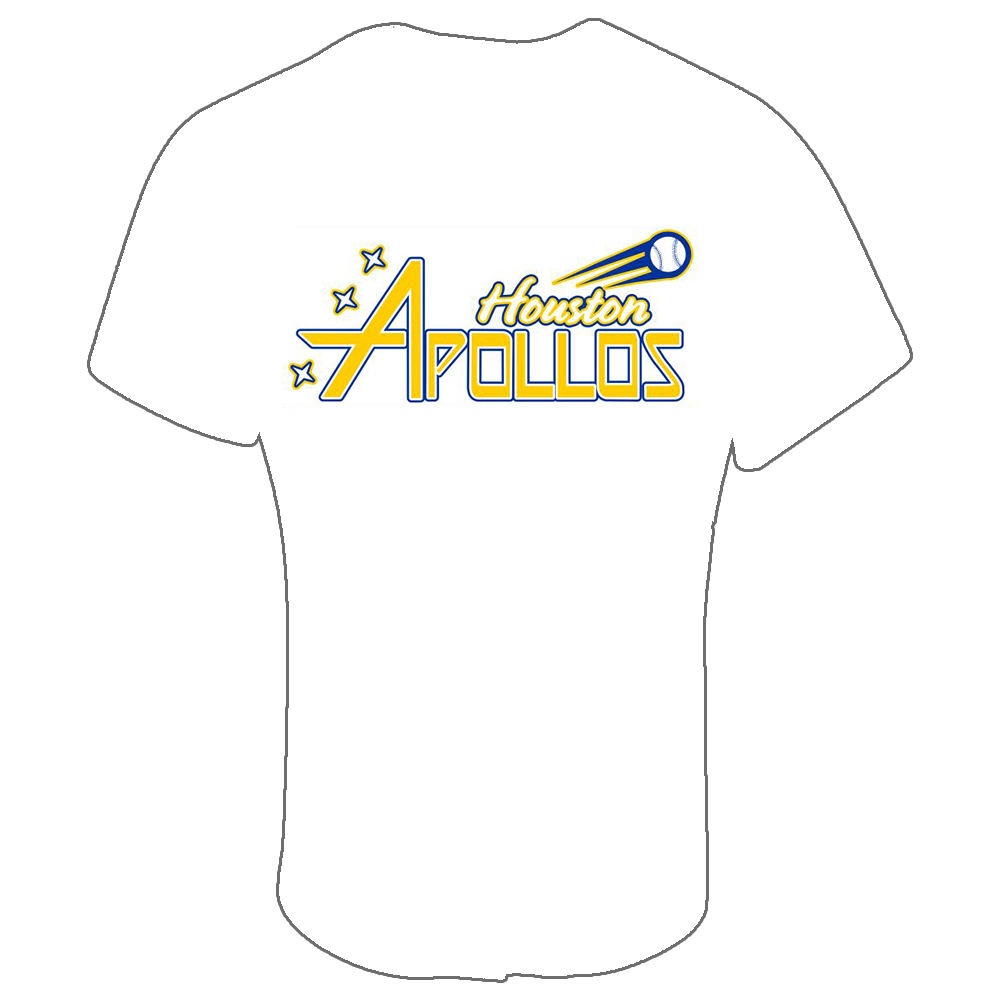 (784) Houston Apollos White Dri Fit T-Shirt
$24.95 White A4 Dri Fit that the Houston Apollos wear as game jerseys. Numbers on back in Blue lettering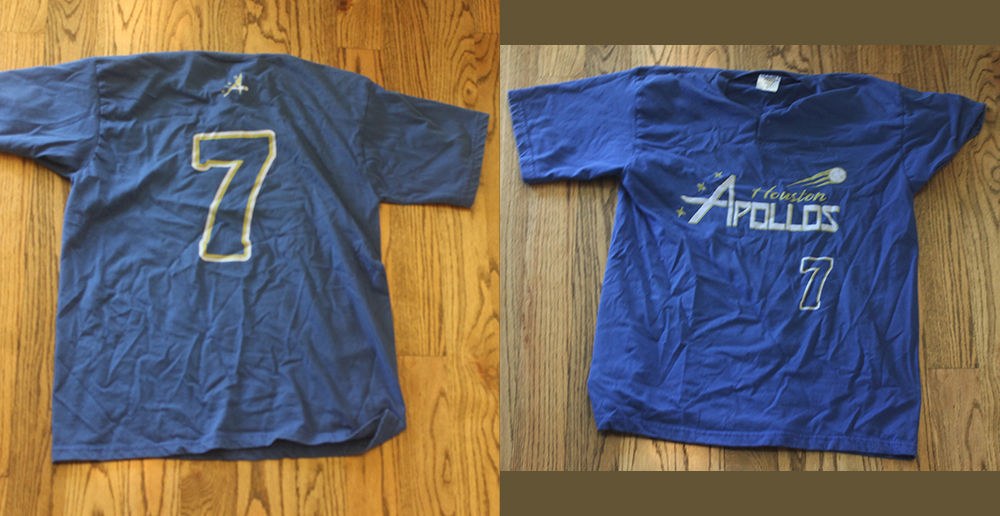 (786) Houston Apollos Blue Game Jersey Length-
$30.00 Blue Game jersey two button with logo on front and numbers on front and back. 60/40 material.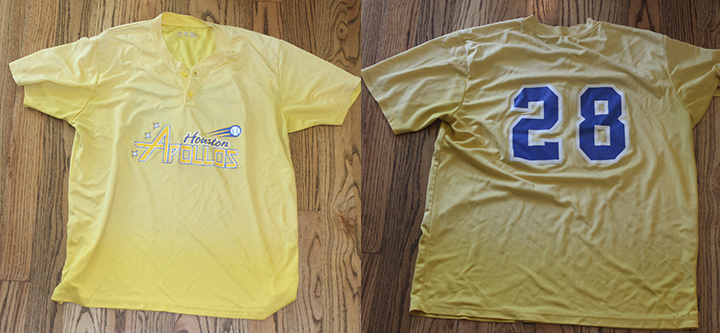 (612) Houston Apollos 2020 Gold Game Jerseys Length-
$30.00 Two Button Allison Game Jerseys with tow tone numbers White/Royal Blue